Getting healthy for the new year
Club Pilates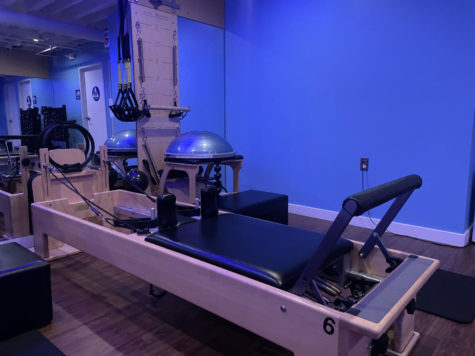 Walking into Club Pilates in West Covina, I was hit with an air of relaxation. Perhaps it was because of the late-night class, or the blue lights lining the walls, but Club Pilates felt different than the other workout classes. Though the location was small, the small class size also made it feel more private with an air of exclusivity. 
Club Pilates specializes in reformer pilates, which uses a machine rather than simply using body weight. A pilates reformer machine relies on springs to provide resistance when doing movements. It is shaped similarly to a bed but has a sliding backrest called the carriage. The pilates reformer also has a foot bar that aids in balancing during certain exercises and provides a place to push off of. Because we took the introduction class, it wasn't as high intensity as some of the other classes that they offer on their website. Our instructor adjusted our springs accordingly for our beginner experience level.
Our instructor helped introduce us to a variety of pilates terminology and movements like neutral spine, when you lay your body completely flat on the reformer machine. Some of the movements were extremely unfamiliar and worked muscles that I didn't even know existed. The instructor made sure that everyone had proper form in order to get the best workout. 
As for the workout, pilates felt very different from typical weight work or cardio. Pilates moves are difficult because they are incredibly small but specialized to work specific muscles. Instead of making large, fast movements, pilates opts for small controlled pulses. The instructor at the beginning of the class also made sure to ask if anyone was injured so that she could adjust the class to accommodate for everyone's capabilities. Majeed appreciated this type of personalization that is rare with other fitness classes. 
Pricing is the biggest downfall of Club Pilates classes; they are incredibly expensive for a few limited sessions. The basic price plan with a small first month discount came out to around $200 for four classes which Majeed and I agreed isn't sustainable for most people.
Pilates is highly specialized and although I see its appeal to some, I feel that there are better options for exercise that can achieve a similar result without the high cost. 
Run Republic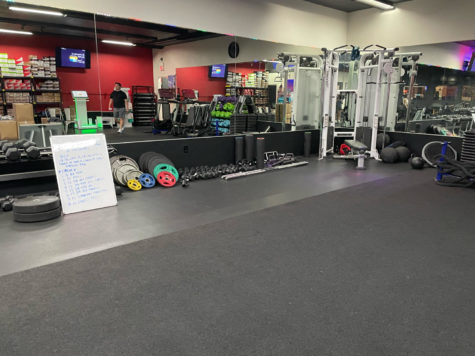 Tucked away in the corner of the Walnut Hills village, Run Republic is an unassuming shoe store that primarily sells running shoes. However, what a peek through the window won't show you is the gym area in the back of the store where Run Republic holds its daily workout classes. 
I took Coach Kate Morales's 55-minute "Opposites Attract" class by myself, consisting of multiple different exercises that target the back and leg muscles. Coach Kate was an excellent instructor, helping correct form and pushing the people in the class to help everyone in the class get the best workout. 
The workout started with a quick warm up and stretch before moving on to the first circuit of class. It was an "AMRAP" workout, as many reps as possible in a limited time period. It was incredibly difficult and the mix of movements made me breathe heavily within a few minutes. 
The space in Run Republic is small and with six people in the class, it felt a bit crowded. Also, class times vary based on date and it might be difficult to consistently find the type of class you want to take. A monthly membership of unlimited classes costs $137.
However, Run Republic was the best workout of the three classes that I took because the environment  helped achieve a well-rounded workout. 
Orangetheory Fitness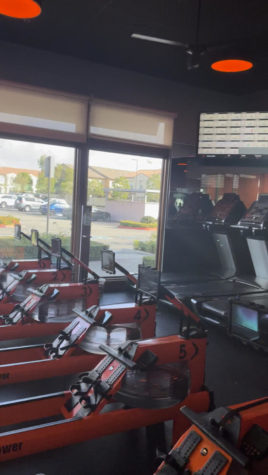 Loud blaring music, an instructor telling you to push yourself and very in-shape middle aged people were my first impressions of Orangetheory Fitness in Brea. Walking in, I was slightly intimidated by the loud music and incredibly intense looks on everyone's faces. 
The facility was small, and even with 39 people we were in a full class. The Brea location has three stations dedicated to separate types of working out: rowing, running and weightlifting. Majeed and I cycled through the three stations, spending around 20 minutes at each with intensity levels, ranging from easy to extremely difficult. 
The stations weren't anything unique to Orangetheory Fitness, but it was the  high-energy environment that made the class the most worth it. The equipment and facility wasn't anything special but the energy from being in a room with other people who are pushing themselves was a great atmosphere to get a good workout in. Depending on personal preference I could also see this being a negative, as there were some people in the class who were very competitive and this could be off putting to some.
Unlimited classes cost $189 a month, but this membership gains you access to studios around the country.