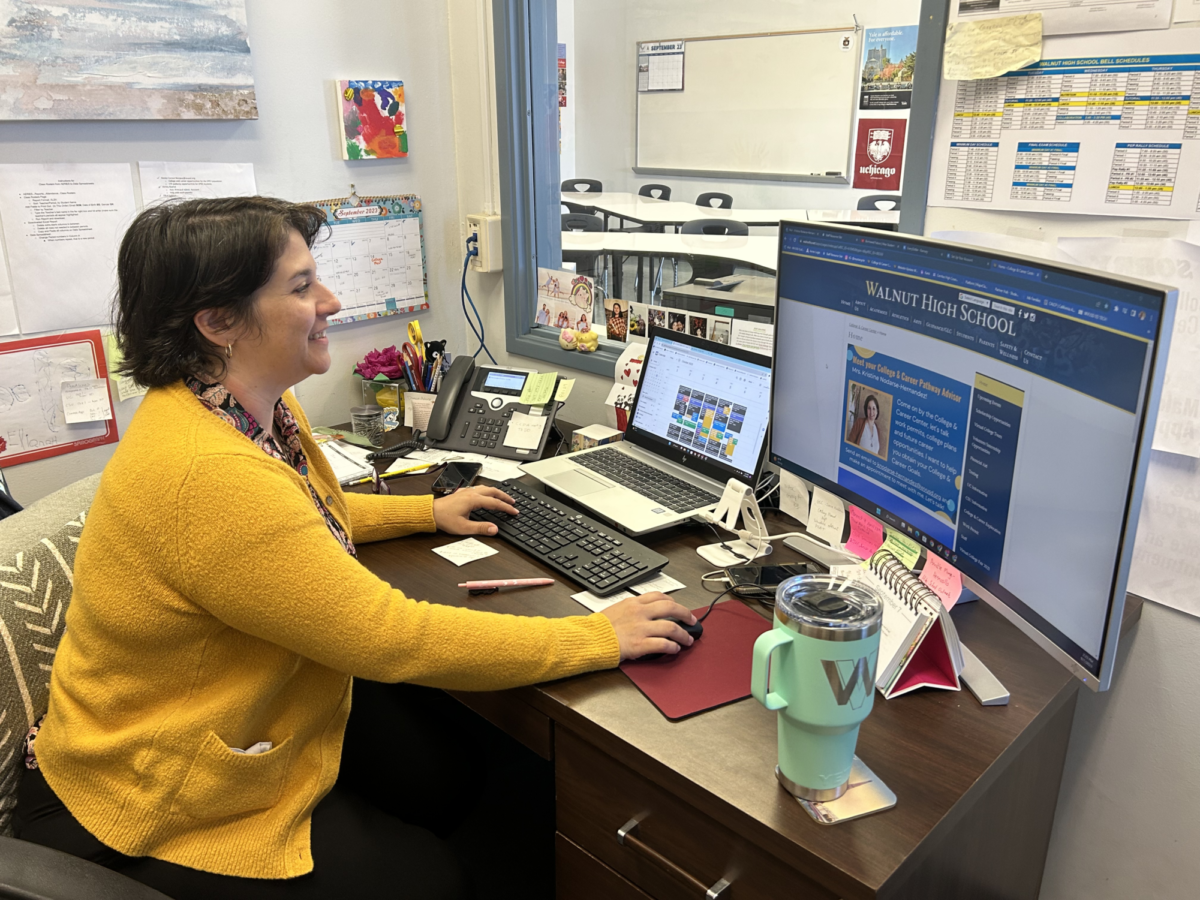 School staff promote the benefits of extracurriculars.
Scott Chen
, News editor and Advertising •
September 25, 2023
Administration and staff highlight the advantages students can gain from pursuing extracurricular activities. School staff members such as grade level coordinators (GLCs) and College and Career Pathway adviser Kristine Nodarse-Hernandez are prioritizing student success inside and outside the classroom. There are many opportunities that students can utilize such as Mount San Antonio College (Mt. SAC) Dual Enrollment where students are able to take college-level courses or participate in college workshops or fairs. Based on a survey of 131 students, 75.6% of students have extracurricular activities...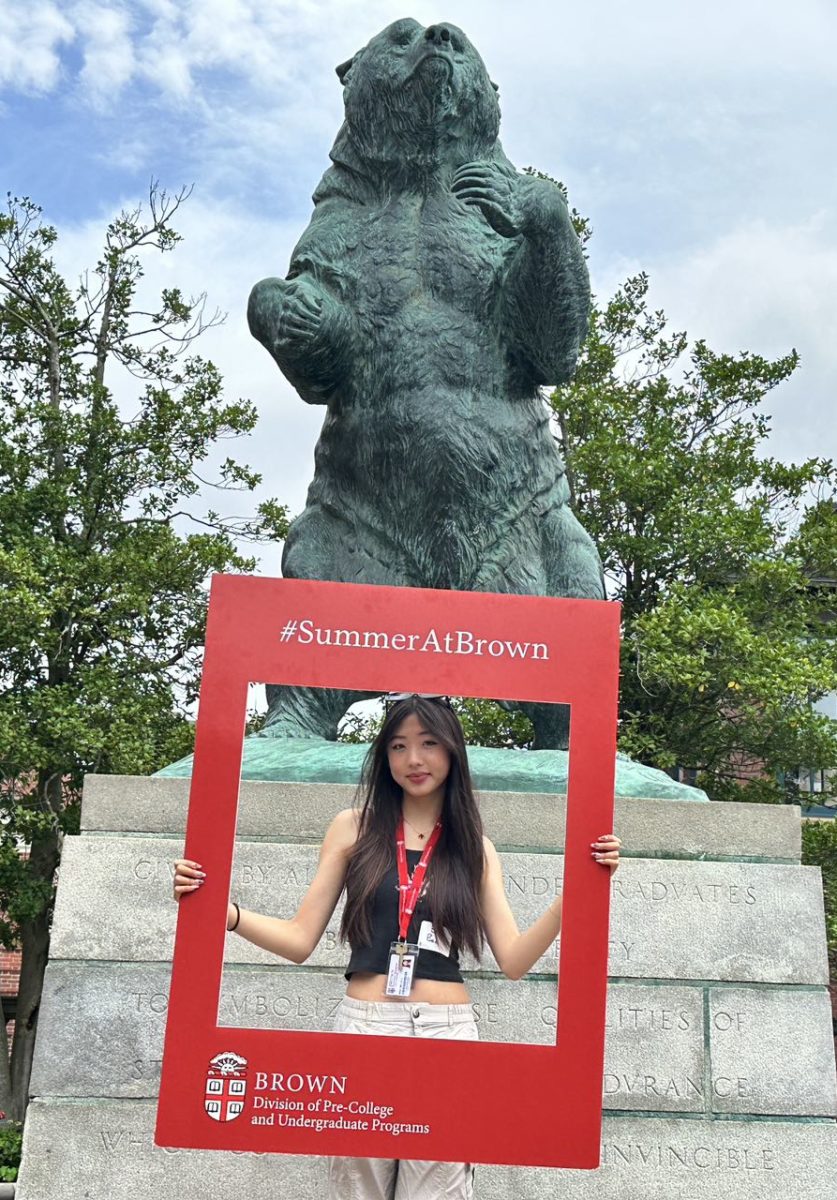 Senior Belle Bao shares her insight after attending summer classes at Harvard and Brown.
David Kang
, Online editor-in-chief and In-depth editor •
September 25, 2023
The pressure of temporary life in college weighs heavily on senior Belle Bao as she steps onto the campus, but quickly dissipates as the sole sound of her steps on the cobbled floors becomes surer. Bao attended both Harvard and Brown Pre-College Programs over the summer in order to prepare for college life after high school. At Harvard, Bao took classes on digital media; at Brown, she took classes related to law. For Bao, with the classes came development and growth. Though Bao gained a variety of freedoms through the pre-college programs, these freedoms came with an increased sense of responsibility. "For...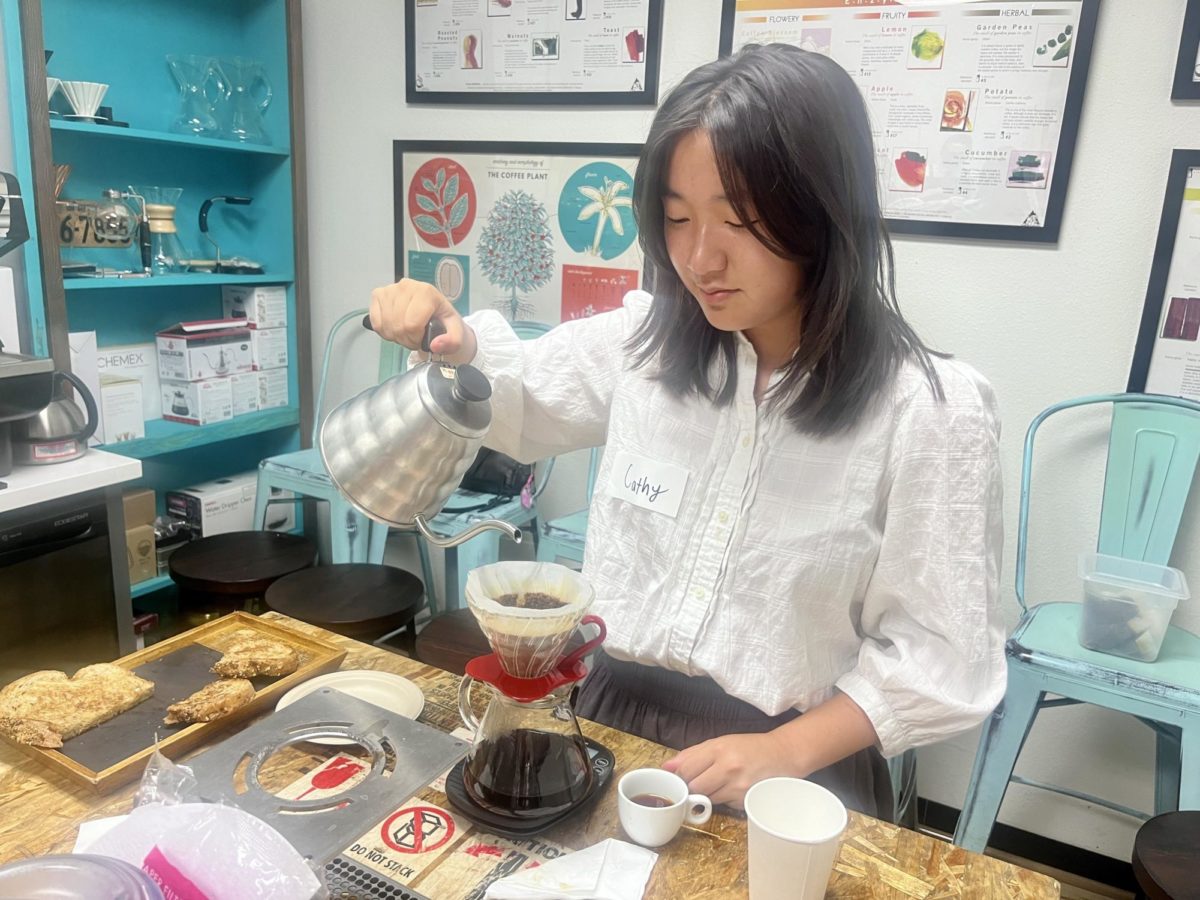 The cafe offers coffee-related workshops led by professional barista, and we decided to try our hand at pour-over brewing.
Cathy Li
, Print editor-in-chief •
September 25, 2023
As someone whose coffee routine consists of either going to Starbucks or dumping espresso powder into microwave-heated water, walking into the Aroma Craft pour-over class was a little intimidating — the only knowledge I had about pour-over coffee were the pictures on the website where I booked the class. I felt like someone who'd never watched "Cinderella" finding themselves in a room full of Disney adults.  Thankfully, the friendliness of the staff — instructor Ken Lin and his assistant, Evan Vanderlinde — and the rest of the students quickly made me feel at ease. We started off...
Issue 1 Newspaper Distribution!
Issue 1 Newspaper Distribution!
Out now! Go read it!
Aug 31 / Varsity girls tennis

Aug 24 / Varsity girls tennis

Feb 8 / Varsity girls soccer

Feb 1 / Varsity girls soccer

Jan 27 / Varsity boys basketball

Jan 27 / Varsity girls soccer

Jan 25 / Varsity boys basketball

Jan 25 / Varsity boys soccer

Jan 25 / Varsity girls waterpolo

Jan 23 / Varsity girls waterpolo