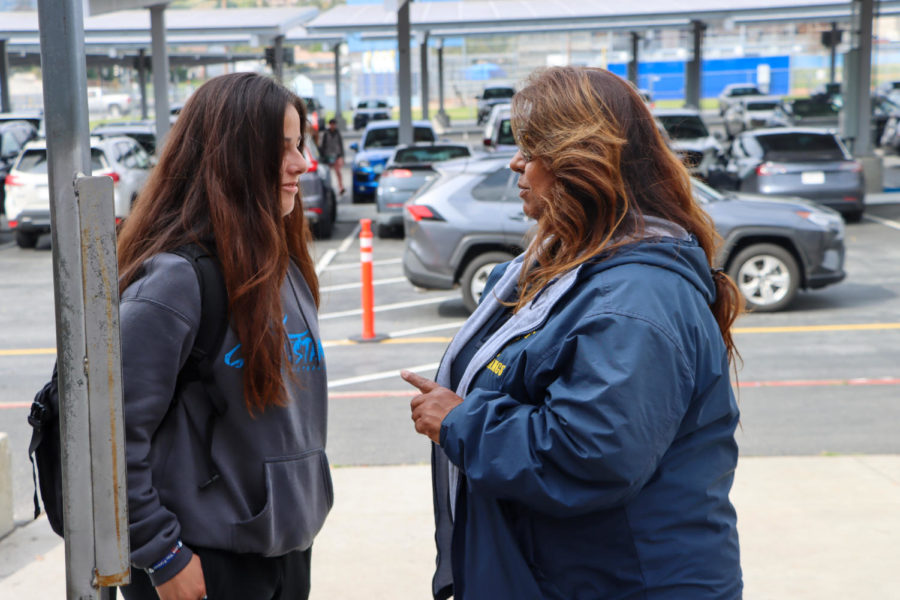 With the rise of school shootings nationwide, Walnut administration is enforcing new security measures to ensure the safety of the students and faculty. For instance, the school has moved security guards to vital points on school grounds to patrol and watch for suspicious activity. They manage essential locations on campus that can help protect students if any event were to occur.  While most areas on campus contain alarms that can be heard, some locations employ silent alarms to alert security personnel of any unauthorized individuals on campus. In the case of an emergency, the school has...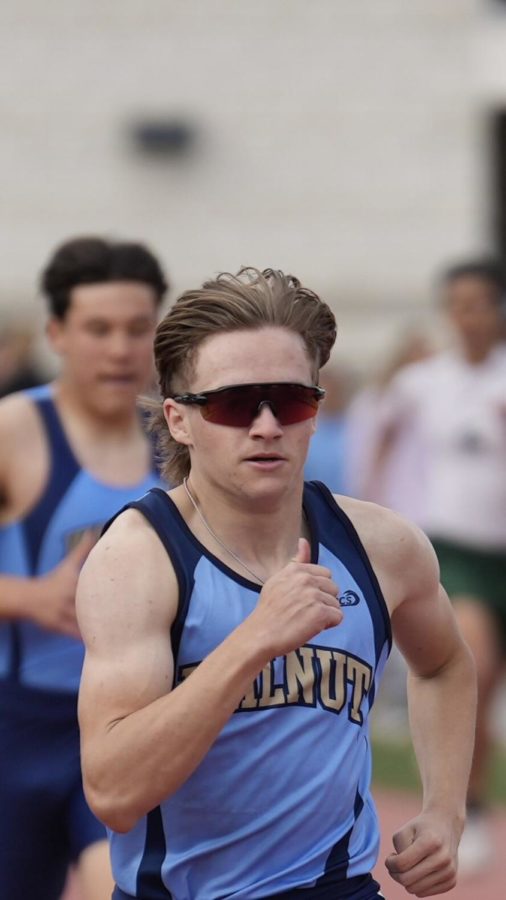 Meet Jacob Brawley: an inspiring athlete whose perseverance and grit led him to success in his athletic career.
On a cold spring evening, running down the lanes of the Ken Gunn Stadium, is 16-year- old junior Jacob Brawley, an athlete who participates in Walnut High School's varsity track and football teams. This year, Brawley placed first in Walnut for the 200 and 400 meter sprints and second for the 100 meter sprint. He is also in the top five for the 100, 200 and 400 meter sprint in the Hacienda League. "I felt a sense of accomplishment when I found out I was first in Walnut and in the [top five] for the Hacienda League this year," Brawley said. "What really inspired me to be where I am...
Cathy Li
, Print and copy editor-in-chief •
March 20, 2023
"Daisy Jones & The Six" (DJ&S), a new limited series on Prime Video, is an adaptation of author Taylor Jenkins Reid's book by the same name. Since not all episodes will be released until Friday, March 24, this review will only cover the first six episodes.  "DJ&S'" release was accompanied by an album called "Aurora," the debut work of the fictional rock band in the show. However, the music, recorded by the titular actors, is very much real. As a fan of Reid's books, I was excited to check out her writing debut on the small screen. Since the original book was...
Countdown to Issue 4 of The Hoofprint
Issue 4 Distribution
Pick up a copy of The Hoofprint now! Available at the news stand near ASB or in any of your classes.
Feb 8 / Varsity girls soccer

Feb 1 / Varsity girls soccer

Jan 27 / Varsity boys basketball

Jan 27 / Varsity girls soccer

Jan 25 / Varsity boys basketball

Jan 25 / Varsity boys soccer

Jan 25 / Varsity girls waterpolo

Jan 23 / Varsity girls waterpolo

Jan 20 / Varsity boys soccer

Jan 18 / Varsity boys soccer