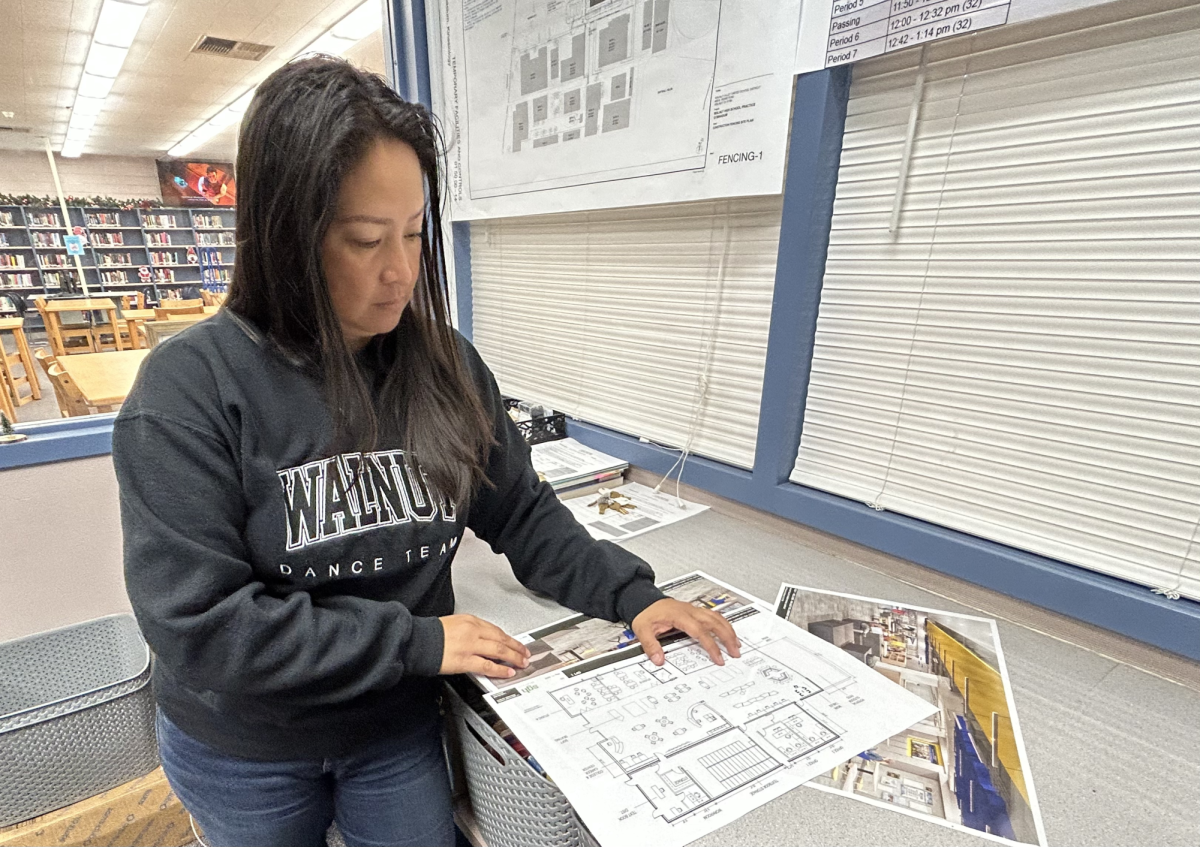 New gymnasium and library identified as important need for students and staff.
Scott Chen
, News editor and Advertising •
December 6, 2023
Educational specialist Evelyn Torres can now  teach her students vocational skills such as washing dishes or preparing food with a newly installed sink. With multiple ongoing and future projects involving new and renovated facilities, these changes bring many benefits to our campus. The library renovation will also bring the college and career center into the building, providing students easier access to academic and career development.  Before such changes occur, the district must first assess what are the most important needs for the school and it also must be approved by voters in Walnut...
Dragging their finger over the touchpad, graphic designers from zero period Advanced Graphic Design finalize an ad using Adobe Illustrator's pen function. The students first began working on Ron Hockwalt Academies' (RHA) project when WVUSD's Educational Technology Specialist Kevin Wendland introduced the idea. The project ended up being their end-of-semester project.  RHA, a continuation high school within Walnut Valley Unified School District, used to be a school that helped students with disciplinary problems, but over time, their focus shifted to students who were falling behind and...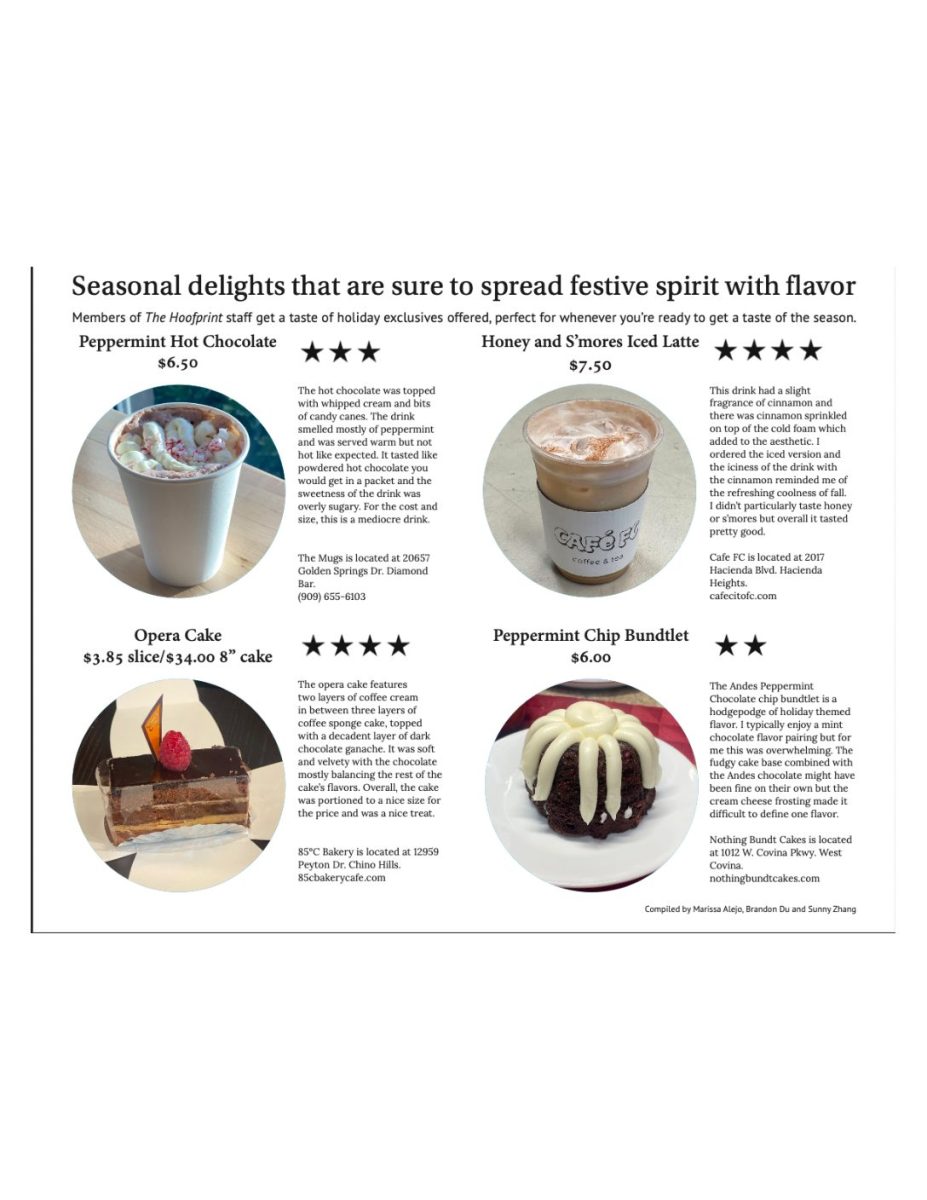 Members of The Hoofprint staff get a taste of holiday exclusives offered, perfect for whenever you're ready to get a taste of the season
Issue 3 Newspaper Distribution!
Issue 3 Newspaper Distribution!
Hot of the press! Go pick it up at D1!
Aug 31 / Varsity girls tennis

Aug 24 / Varsity girls tennis

Feb 8 / Varsity girls soccer

Feb 1 / Varsity girls soccer

Jan 27 / Varsity boys basketball

Jan 27 / Varsity girls soccer

Jan 25 / Varsity boys basketball

Jan 25 / Varsity boys soccer

Jan 25 / Varsity girls waterpolo

Jan 23 / Varsity girls waterpolo