Multicultural clubs are multitalented and multifaceted
Martial Arts Club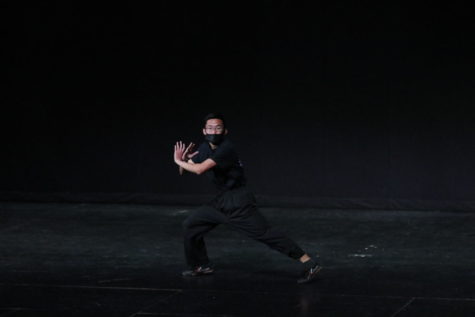 The flashy kicks and strong form of the members of Martial Arts Club are a sight to behold, but what many do not recognize is behind that performance is an endeavor of practice that requires collaboration and diligence. 
The club meets on Sundays for practices at Suzanne Park. While primarily aiming to educate its members about various martial arts techniques in the disciplines of taekwondo and Shaolin kung fu, the club also serves as a space for members to relieve stress and have a good time.
"Our goal is to create a community where people feel safe and welcome. Martial arts is something that we can all connect over, and it serves as a medium," president senior Adam Huynh said. "Martial arts serves as a good medium because it's a way to express ourselves physically. Whether it's different moods, different stances, or each martial art having its own variations, it's a way that we can express ourselves in a way that we find fit."
Skills that members develop through martial arts are not limited to their physical abilities, rather, the lessons are balanced with practicing skills of the mind such as discipline and creativity.
"For discipline, you learn how to be patient and respect each other's skill level. You're trying to respect everybody's space as well when you're practicing," treasurer senior Ryan Nguyen-Bui said. "For creativity, you're trying to learn new things as well, and then incorporate [those techniques] into performances."
Since the club is open to those with all levels of martial arts experience, there are opportunities for beginners to see their improvement and for more advanced members to practice their techniques through teaching others.
"We aim to show people what we as people are capable of," Huynh said. "In martial arts, we often push ourselves to the physical limit, and only by doing that can you discover really what your potential is." 
Chinese Culture Club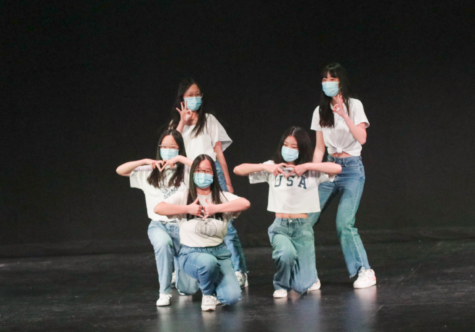 Offering a look at the rich history of China, Chinese Culture Club displays the duality the country has to offer, from elegant hanfu clothing consisting of flowing garments to its flourishing modern developments in technology and pop culture. 
The club meets on the second and fourth Monday of every month during lunch. Members of the Chinese Culture Club engage in various facets of Chinese culture from traditional events to modern media. For example, while the club's performances at the annual multicultural assembly have previously involved traditional Chinese dancing and attire, this year, the club performed the dance to a Chinese pop song called "Yes! Ok!"  from the girl group elimination reality show "Youth With You".
"The mission of our club is for different cultures to exchange different ideas and opinions," president senior Laura Liu said. "There are a lot of misconceptions and stereotypes of not only traditional, but also modern Chinese culture. We're trying to spread the authentic side of Chinese culture into the local [Chinese] community, but also to other races and ethnicities."
Meetings consist of activities such as learning the Legend of the Three Kingdoms card game or mahjong. During holidays, members will watch movies or learn about the events — for the Mid-Autumn Festival they discussed the festival's origin and ate moon cakes. 
"My experiences in the club have encouraged me to become more socialized and open to others' ideas," junior Lisa Wang said "I often have to negotiate and cooperate with other members to figure out plans. For example, for the multicultural assembly, I had to communicate with each member effectively to schedule practices and take into account their suggestions." 
In collaboration with the Chinese-American Parent Association, the club provides tutors for English language development (ELD) students and also offers tutoring for students in Chinese language classes. This experience offers both an opportunity for members to get volunteer hours, but also allows for more people to connect with the club and members to bond. 
"I think [tutoring] gives us a pathway for students to find us and acquire help," secretary senior Alisha Wang said. "As an ELD student myself years ago, I find that it's very beneficial for me to get involved with students that can help me improve my English and grades and also decrease my anxiety [about] coming to a new country and fit more into the school."
The club also serves as a hub for international students who have come from China, providing them with a sense of comfort as they transition to a new country and school. 
"For a lot of students that are new to the [United States], I think they just really need time and space to adapt to the culture and environment," Liu said. "Chinese Culture Club provides them with not only the opportunity and space, but also the experience they would have in a United States school, but they can also feel at home because they're surrounded with people that are familiar with Chinese culture."
Ballet Folklórico Azteca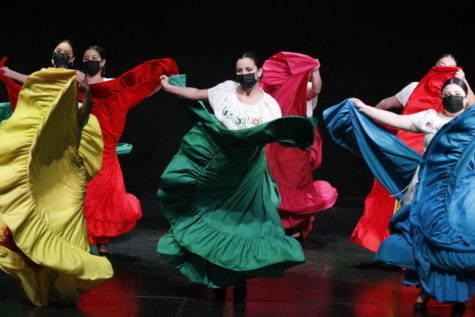 With the hearty, yet graceful vibrations of rhythmic heel taps, brightly-colored fabrics sweeping up and down at the flick of a wrist and sonorous chorus of brasses and woodwinds, Ballet Folklórico Azteca's performances are a treat for the senses that open a window into Mexican culture. 
Ballet Folklórico Azteca was founded by president senior Alexa Lara during her sophomore year, incorporating a medium that promotes Mexican tradition with her love of dance. The club meets for rehearsals every Sunday at Walnut Ranch Park. 
"[I started the club because] I noticed that Latin cultures are not really represented at Walnut," Lara said. "A lot of folklórico dances show folktales of the [history] of that state. Each dance expresses a story through the lyrics and the way the dance is portrayed."
Ballet folklórico consists of varying characteristics depending on the region of origin; the type of dance that the club is doing this year originates from the Mexican state of Sinaloa. Sinaloan ballet folklórico is distinguished by larger movements for skirt work and faster steps. Members wear the same outfit for all performances, consisting of a white-topped dress accented with floral designs and vibrant skirts. 
"You get into the rhythm of the culture in a lot of different ways. It could be from the music, the dancing, and even sometimes we speak Spanish. It's really nice showing other people that [Hispanic culture] is so beautiful," sophomore Esmeralda Ruvalcaba said. "A lot of [Hispanic culture] revolves around music and colors. I've been living like that all my life with a bunch of music playing and 'gritos' [shouts] in the background. It's cool having other people learn that about our culture."
During meetings, members learn movements such as "faldeo," the swirling skirt work, and "zapateado," the primary footwork technique that the dancers use. Along with the concrete movements, the club also informs members about the differences in music and costume between each part of Mexico. 
"[For] myself personally and the other girls, they really have fun and they enjoy feeling the music [and] doing each step. It just feels empowering," Lara said. "I hope the audience feels some type of enjoyment while listening to the music or hearing the steps and just seeing every turn or wave and beat of the music."
Following its recent performance at the multicultural assembly, the club has plans to showcase its performance at Chaparral Middle School on Friday, April 8.
"I was really nervous performing [at the assembly] because it was my first time performing anywhere at school." Ruvalcaba said. "[Being in the club has been] a positive thing in my life because I made a lot of new connections with people that I normally wouldn't. It does take a lot of practice though, working with the skirts and learning the steps, but if you're committed, it's really fun."