Fast and healthy: modern restaurants face off
All three fast casual restaurants offer balanced meals, but variations in flavor and texture lead some options to be better than others.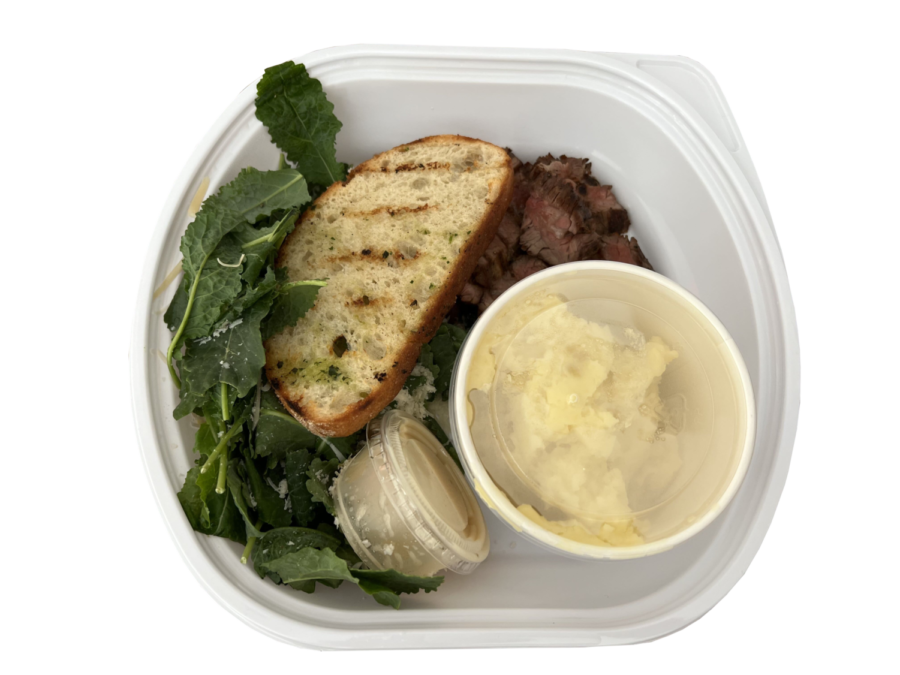 Tender Greens is a modern and healthy restaurant at which customers can order either a bowl, plate, salad or sandwich. I visited the chain's location in the Irvine Spectrum, and was greeted with lots of plants and greenery as I entered the restaurant. The restaurant offers indoor and outdoor seating, which has a functional and clean layout. To order, customers walk along a glass panel and choose what they would like in their particular order. 
I decided to order a plate with steak, kale and mashed potatoes which was $13.95. The plate came with a slice of toasted and seasoned bread, which was buttery and crunchy. I could tell the steak was high quality as it was tender and cooked and seasoned perfectly. The kale had parmesan on top and roasted garlic vinaigrette, adding a salty and bitter flavor, complementing the steak excellently. The mashed potatoes were buttery, creamy and smooth. There was no need to add any additional seasoning, and I was completely satisfied with the meal. The meal filled me up but still felt light, making it seem healthy.
Tender Greens is my favorite out of the three because of its perfect execution of savory meals and its classic foods such as stake, salads and mashed potatoes. This restaurant has consistently good service and I highly recommend visiting one of the 17 locations throughout Los Angeles and Orange County.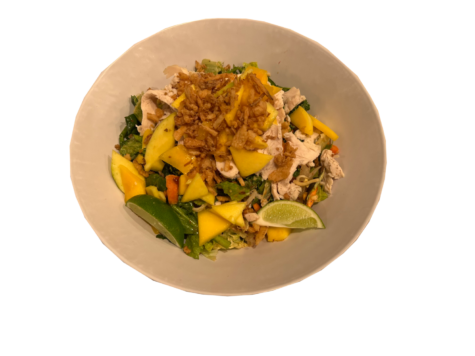 Mendocino Farms is a fast casual restaurant that offers a wide variety of high quality food made with local and seasonal ingredients. It offers food items such as sandwiches, soups, salads, bowls (offered at select participating locations) and various side dishes such as small salads and pasta. The restaurant also offers a unique selection of drinks including Spindrift sparkling water and its signature fountain sodas. There is also a kid's menu.
I ordered the Thai Mango Salad for $14.15, which is one of Chef's Creations. This part of the menu is designed to give customers more variety in tastes and flavors and is changed every few months.
The salad included roasted shavedchicken breast, ramen noodles, cabbage and kale slaw, sliced mango, honey roasted almonds, pickled daikon and carrots, Thai basil mint, cilantro, lime and fried shallots with Thai almond dressing. The lime added a hint of sourness which added a new and tasty flavor to the salad. The ramen noodles added a soft texture to the salad which I enjoyed, as it was a change from traditional salads. I personally am not a fan of fruits in salad, which is why I found the mango slightly dominating. The crunchy fried shallots and honey roasted almonds contrasted with the soft lettuce nicely. The chicken unfortunately was quite bland.
If you're looking for a restaurant with savory sandwiches and salads filled with tasty ingredients, then I recommend heading to Mendocino Farms.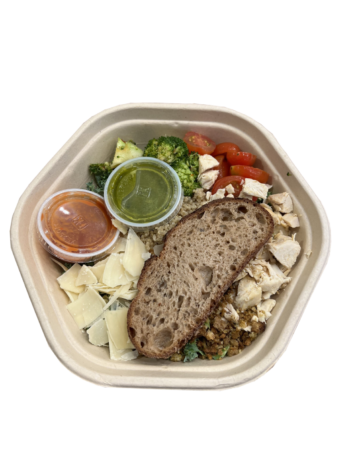 At Sweetgreen, the salads and bowls are not only healthy, but they are tasty and made quickly as well. The restaurant offers warm bowls and salads, and you can either select an item from the menu or build your own meal.
I chose to order the Chicken Pesto Parm, a warm bowl, for $12.45. I made a few customizations to my bowl, using kale instead of spinach for the base and having the sauces put in a separate container on the side. 
The bowl is made up of roasted chicken, spicy broccoli, tomatoes, shaved parmesan, za'atar breadcrumbs, warm quinoa, baby spinach (I substituted it with kale), sweetgreen hot sauce and pesto vinaigrette. The components of the bowl came together to create a fulfilling and tasty flavor with an enjoyable, crunchy texture. The bowl came with a piece of toast as an option, but I found it to be dry and bland with a soft and cold texture. 
The spicy broccoli added some spice to the bowl, adding flavor to the somewhat bland bowl. The sauces add most of the flavor, and I enjoyed eating the chicken with the spicy sauce.
Sweetgreen is a convenient and healthy place to eat for a quick lunch or dinner. The salads and bowls are healthy and fresh, and although this restaurant did not impress me as much due to the lacking flavors and dry chicken, I still recommend Sweetgreen to anyone looking for a nutritious and filling meal.